Carrot Puree Recipe | Amazing Carrot Side Dish Recipe
Let me show you how to make amazing carrot purée that goes well as side dish and can be easily made by anyone in less than 30 minutes including cooking and cleaning.
This carrot puree can even be served to babies, only thing I would change would be that I will remove seasoning. If you have baby it will love this recipe because this carrot puree tastes amazing even without seasoning.
How to cook amazing carrot purée?
All you need for carrot purée is just bunch of carrots, I have used 4 medium sized carrots to make purée for two.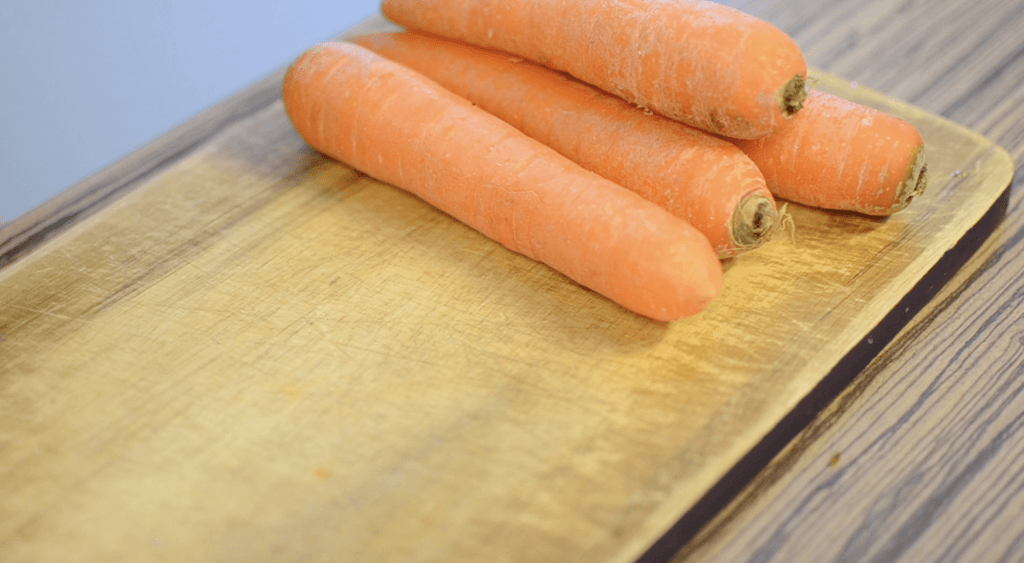 Prepared carrots
At first you will need to clean the carrots, start by peeling of the skin and cutting off the ends.
Now just chop cleaned carrots to pieces. Move all carrots in to the pot, cover them with water and boil for about 15 to 20 minutes until they are soft.
Carrots are done if you can stick fork to them easily.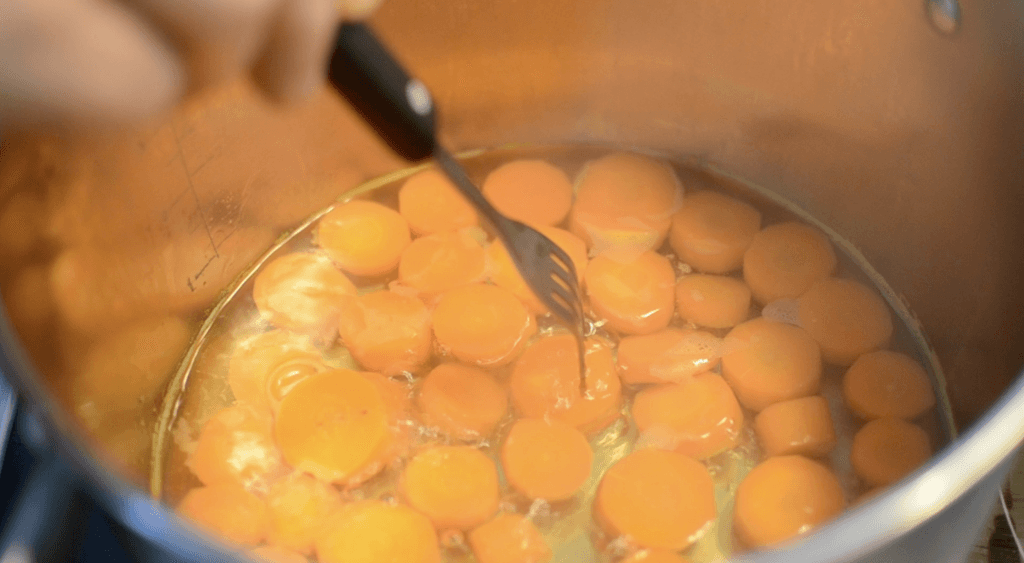 Cooking carrots
Separate carrots and water.
Now blend the carrots until they are smooth.
Add butter, salt and pepper to make it taste better.
And carrot purée is done, you can eat it as is or serve with some meat as I did. Carrot purée is perfect if you are looking for substitute of potatoes.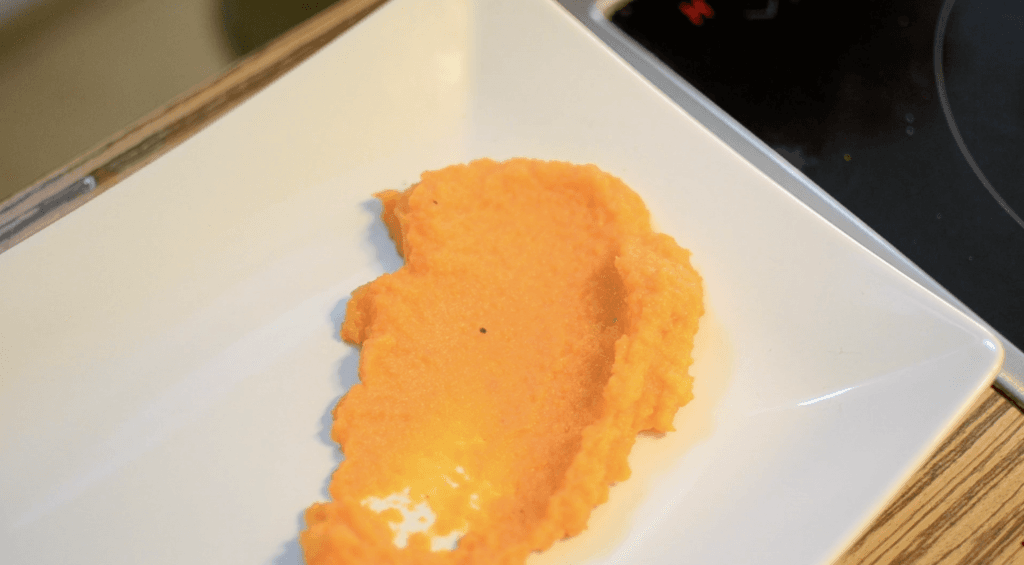 Carrots puree