Everyday Vegetable Soup (No Stock or Broth Required) | Rich & Fresh Vegetable Soup
I have read thousands of recipes and almost all the soups require premade broth/stock, I have to tell you that I hate that. It happens to me many times that I find recipe for delicious soup but it requires stock.
I bring you my version for very rich and flavorfull vegetable soup that has no stock and no broth in ingredients list. Its really not very hard to make vegetable soup without stock, you need just need to use fresh or dried vegetables (they are rich in flavor), don't use old veggies that you would throw in thrash, you don't want that flavors in your delicious vegetable soup.
First idea was to make paleo soup (paleo lovers use coconut oil instead of butter) which I managed to do. I don't cook many vegetarian recipes but because of lack of meat this soup is great for vegetarians and also because of combination of slow carbs, good fats and low calories you get this delicious vegetable soup for weightloss.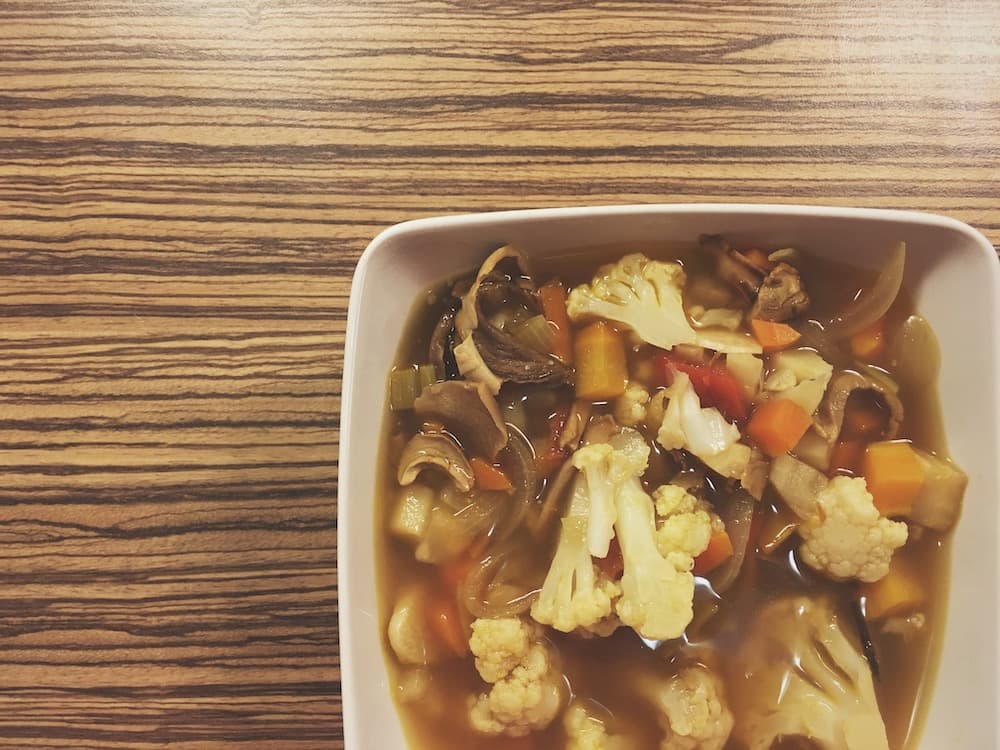 Vegtable soup
How to make vegetable soup?
3 Secrets of great vegetable soup
You don't need to use stock or broth
Use fresh vegetables
Divide veggies into 2 categories a) Hard and root vegetables that needs more time to cook or release flavor b) All other vegetables, I call them "soft" vegetables, they are easy to overcook and needs just 5-10 minutes of cooking
I prefer to use base from root vegetables than add almost everything I find at home but here are ingredients that I have used in my vegetable soup.