Classic Steak Tartare Recipe | How To Make Beef Tartare | Raw Beef Steak
I love beef and steak tartare is my favorite!
Many people are afraid of making steak tartare at home. There is no need to worry if you know from where your beef is.
I prefer to go to local butcher before grocery store because you can ask your butcher about how old meat is and he will even let you smell the meat before buying. If you don't have a local butcher, you can try to visit local food wholesale which usually (at least at my location) have very high-quality fresh meat packed in vacuum sealed bags.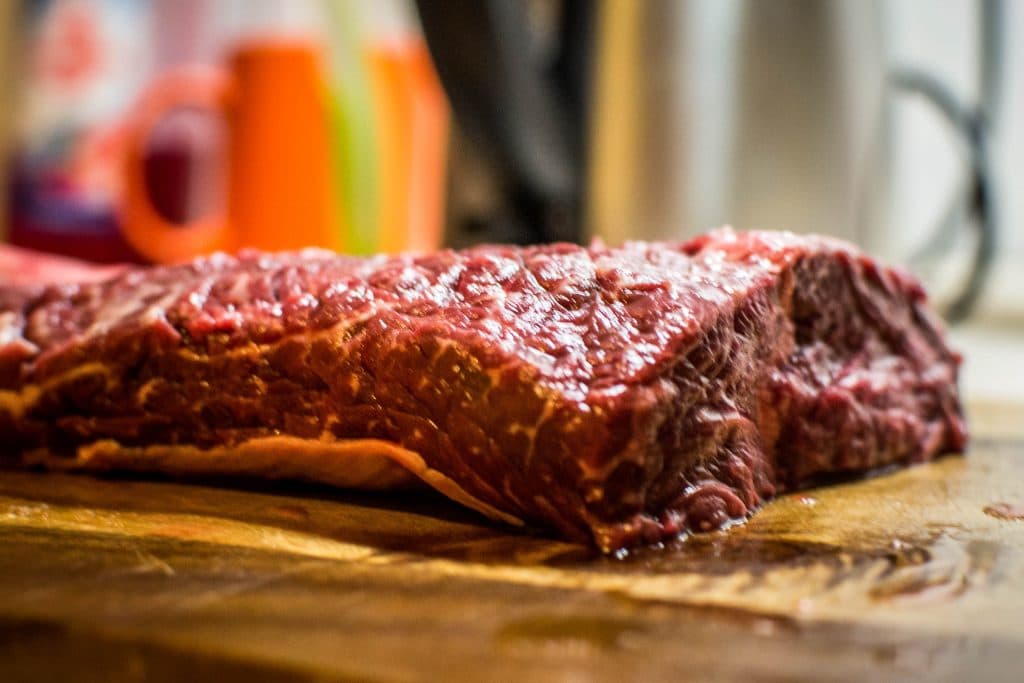 Beautiful flank steak ready for tartare!
I never had the problem with such meat as it always has the date when the cow was killed and from where it is from. There is always minor chance to have digestive problems after eating raw meat, but thankfully I never had any and I eat steak tartare about ten times per year.
Fresh beef is the key
When you know your meat is fresh, it is time to choose the correct part of the beef. Beef tenderloin is best for steak tartare, but it is also the most expensive cut of the beef. But don't worry there are few alternatives to beef tenderloin. My favorite is alternative is the skirt or flank steak which is relatively cheap and super lean if you cut out excess fat from sides. You can also use chuck steak which is very cheap but it usually have little more fat, and it will probably ruin your steak tartare experience.
What to add to steak tartare?
There are few ways how to mix your steak tartare. My favorite is classic Czech version where you add minced onion, garlic, mustard, soy sauce, chili sauce, salt, and pepper. You can also add raw egg yolk, Worchester sauce, capers or sweet paprika. I also love the very simple version of only soy sauce and wasabi paste. Or you can go for French version that is similar to Czech one with gherkins, capers, shallot, anchovies, yolk, mustard, ketchup, Worchester sauce, chili sauce, salt, and pepper.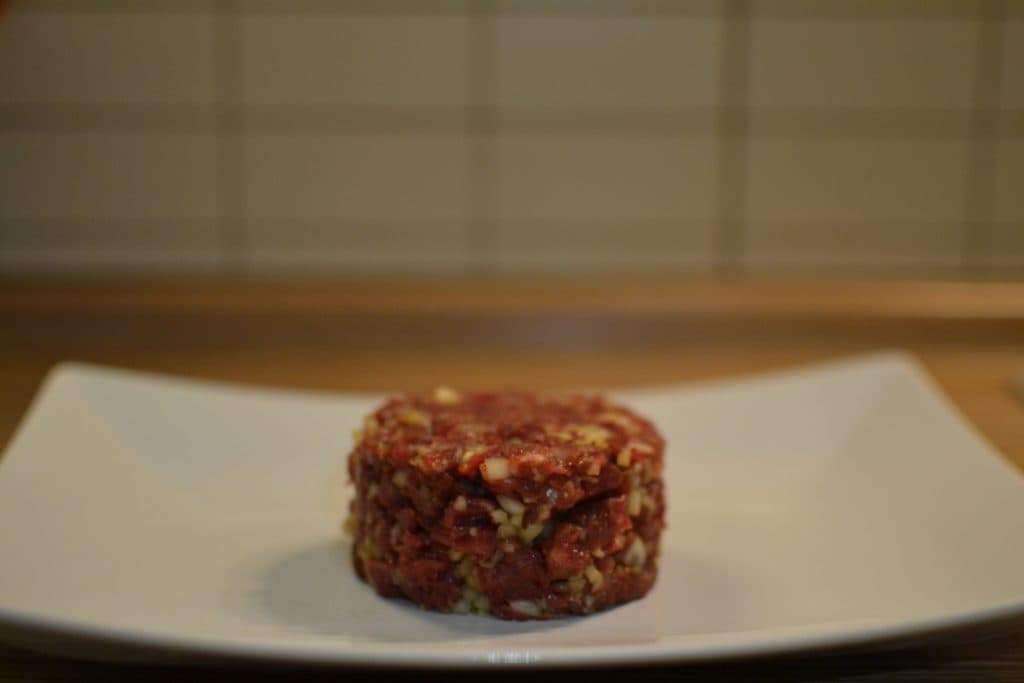 Finished steak tartare!
How to serve steak tartare?
And the last thing to consider is to decide what will be your side-dish. I usually prefer to eat steak tartare as is because I don't eat pastry and I love the taste of steak tartare, so I don't want to "ruin" it with anything else. But you can also try classic Czech version of fried bread rubbed with raw garlic or French version with fries.