Ham Hock Recipe | Central European Style Pork Knuckle Recipe
Recipe for classic Central European style ham hock recipe pickled overnight in black beer, local herbs and spices. Recipe is exactly the same as my family used to cook.
For ham hock recipe you will need 1 pork knuckle with bone inside. I got mine from local butcher.
First step is to make meat taste better you will need to make a brine in which you will let pork knuckle stay overnight.
To make a brine you will need 3 leaves of bayleaf, 1 star anise, 3 all spices, fresh rosemary, some fresh ginger and about 15 cloves of garlic.
You will also need one half of lemon and 3 halved onions.
It is worth to brown onions from one side before putting them into brine. Browning will help to develop the flavour that meat will get from onions.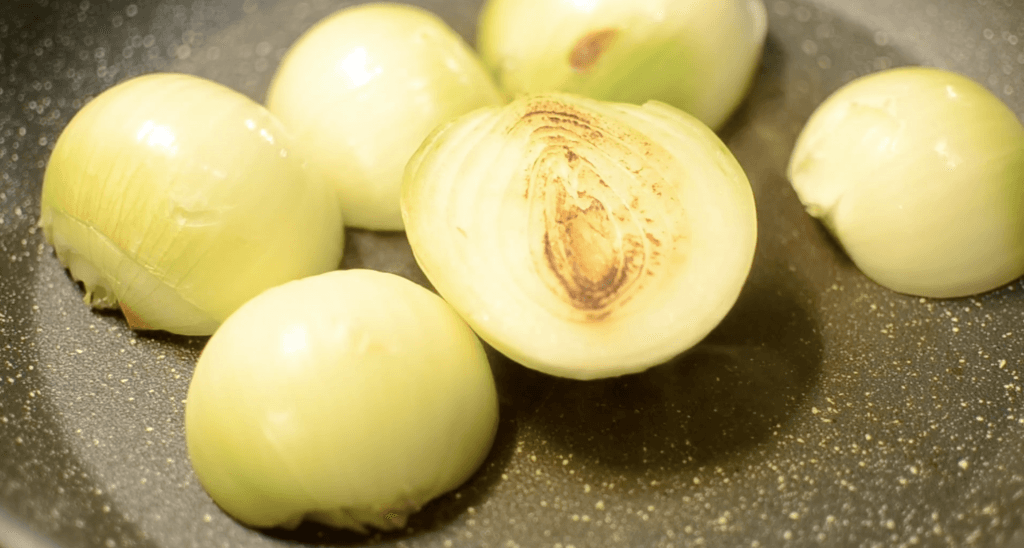 Roasted onions
And for the brine base we traditionally use 1 litre of black beer but if you want you can use 1 litre of beef stock instead.
Now just mix all the ingredients in large pot.
Cover everything with black beer or stock. And add some extra water to make everything fully covered.
Now it is time to bring everything to boil and when water starts boiling, turn of the heat and let it rest overnight at some cool place like outside or in the fridge.
After at least 12 hours separate the herbs and spices from pork knuckle.
Put pork knuckle back to the pot, add brine in which pork knuckle was overnight and add just enough water to cover everything. Bring it to boil and let it simmer for at least 2 hours.
After 2 hours remove pork knuckle from the water. Pork knuckle is ready to eat but at first it is time to make skin crispy. Start by preheating oven to 200°C/390°F.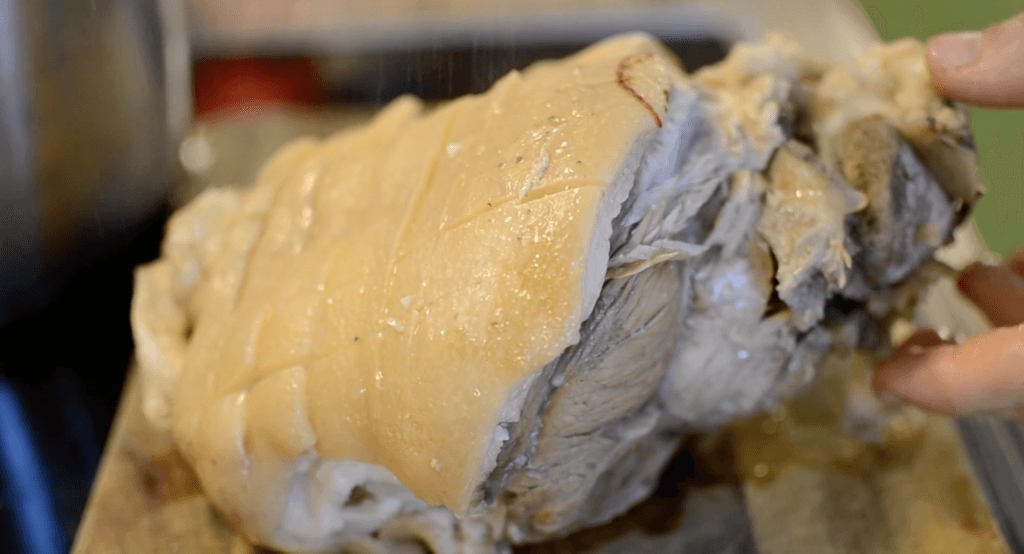 Cooked ham hock
You will need to score the skin with knife, add salt and pepper and let it bake for another 20 to 30 minutes until skin is golden brown.
Make sure to add some juices to baking pan so your ham hock doesn't get dry during baking.
You can also make easy sauce. Just use about 500ml of juices it was cooked in, reduce it to about 10% and add tablespoon of butter to make it smooth.
After about 20 to 30 minutes your ham hock with crispy skin is ready. Serve it on the plate with sauerkraut and pickles or with slice of bread and don't forget to drizzle some sauce over it.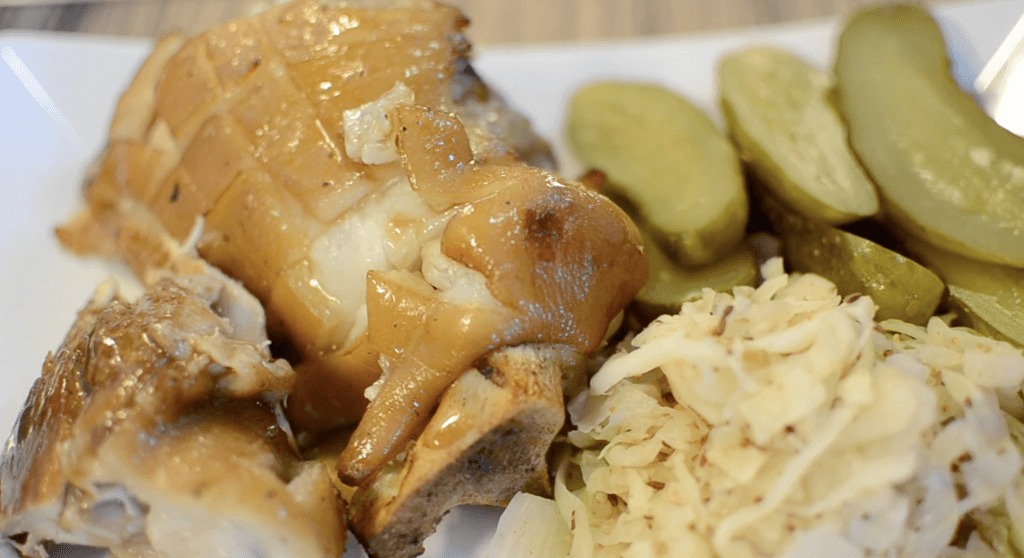 Roasted ham hock