Cauliflower Rice Without Food Processor | How To Make Cauliflower Rice Recipe
Cauliflower rice may be hard to prepare without food processor or blender and cutting whole cauliflower head to rice shape with knife may be really nerve-wracking.
I don't own any food processor and I don't have patience to cut whole cauliflower head with a knife so I had to find a way around using grater. At first I didn't thought it would work but this simple trick will allow you to easily make rice shaped cauliflower without food processor.
I thought it's impossible to grate cauliflower but it really works. It may get little messy because bits of grated cauliflower tends to fly away from you but you can easily clean that up.
When cooking cauliflower rice I've tried to stir fry it but I am personally fan of cooked cauliflower rice which is much more similar to classic rice and tastes better when combined with curries or stir fried vegetable and meat.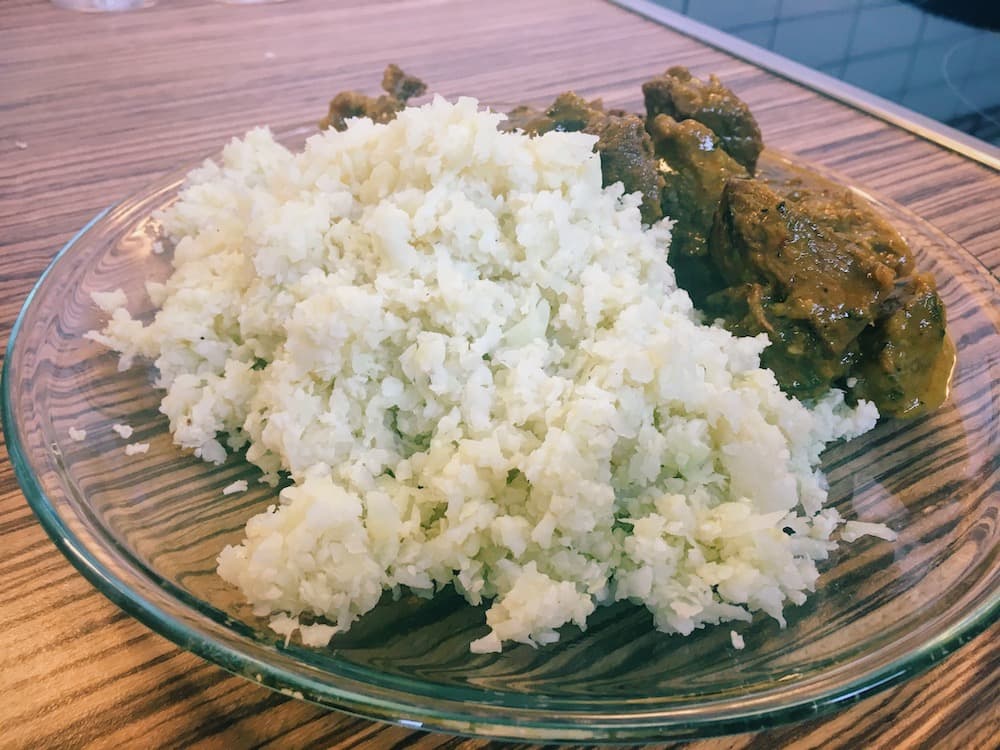 Cauliflower rice served with beef
Cooking cauliflower rice is very easy all you have to do is to cover cauliflower with just enough water and bring it to boil for few minutes. I've cooked it for exactly 4 minutes but you can adjust that time. Make sure you are tasting cauliflower during cooking because you are aiming for soft but not overcooked cauliflower.
Just be careful when cooking it because grated cauliflower will overcook pretty quickly and cooking it for very short time will leave you with raw cauliflower which is also great but cooked will taste better.
Cauliflower rice is great classic rice substitute and it can be served with almost anything from curries, meat & veggies mix to steaks or pasta sauces. If you are looking for some inspiration make sure to check my YouTube channel.