High Protein Muffins | Healthy Protein Muffins Recipe
This recipe for protein muffins is very versatile. You can use any brand of protein powder you want, you can choose any flavor of protein you want and even choose any kind of protein you want (whey, hydro, casein, blend, etc.)
Every brand and every flavor of protein will look differently when baked. Muffins will have different size, different color, different flavor but they will have something in common they all will be fluffy and have ~25g of protein per 1 muffin.
So if you are looking for easy to grab snack that is low in sugar and full of protein these muffins are perfect choice! Protein muffins will stay fresh for few days.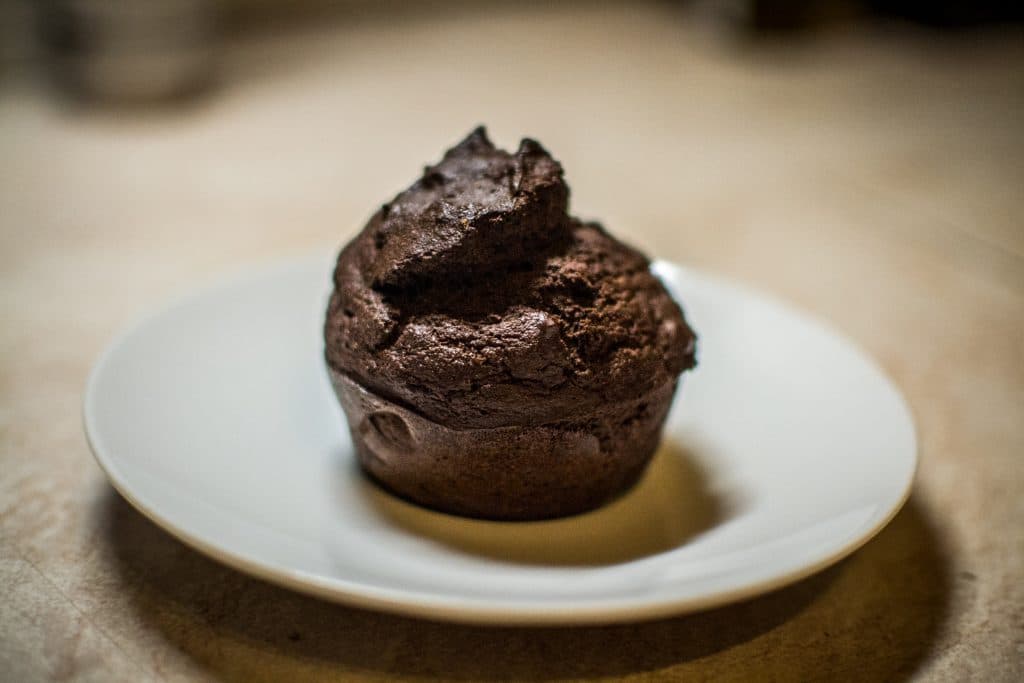 Chocolate protein muffin
Why are these muffins so great?
Base of the muffins is made from whey protein and not from flour which makes muffins gluten free.
Powdered protein is also low in carbs which makes muffins much more suitable for diet.
There are only 3g of carbs in 1 muffin which comes mainly from banana.
And 25g of protein in 1 muffin which is from protein powder.
You are the person who controls how many sweeteners will protein muffin have by choosing right protein powder.
There are also many ways how you can improve protein muffins. My favorite way is to put piece of high % chocolate in the muffins but you can do anything you want. Here are some other ingredients you can put inside muffins:
Blackberries
Blueberries
Banana
Coconut flakes
Cacao nibs
Strawberries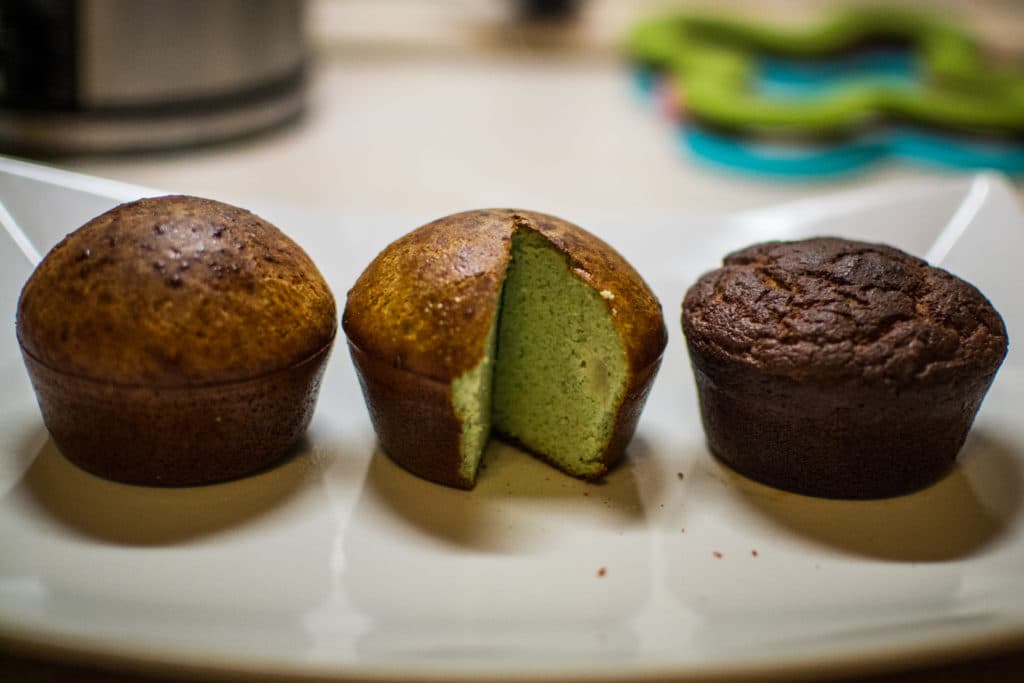 This is my first batch of protein muffins I've ever made. The middle one is from pistachio whey protein.
Also fruits will usually make protein muffins more moist but they are more likely to stick to the muffin pan so be careful. I would personally try to bake them exactly like I write in the recipe and start experimenting with 2nd batch.