Shimeji Mushroom Stir Fry With Chicken & Zucchini | Easy Shimeji Mushroom Recipe
I always wondered how shimeji mushroom taste like until I finally decided to buy them in the local grocery store. When I had shimeji mushroom finally at home I decided to stir fry them together with chicken, onion, zucchini, garlic and some baby corns.
I must say they were delicious! I don't wanted to cut them much so I just removed root/dirt from shimeji mushroom and left long stem. When cooking shimeji mushroom I was aiming to fry them quickly until they got soft which took about 3-5 minutes and than braising them for 2 more minutes with other vegetables.
For vegetables I decided to stir fry mushroom together with zucchini and onion, both chopped into shape similar to shimeji mushroom. I have also added garlic, salt and pepper for taste.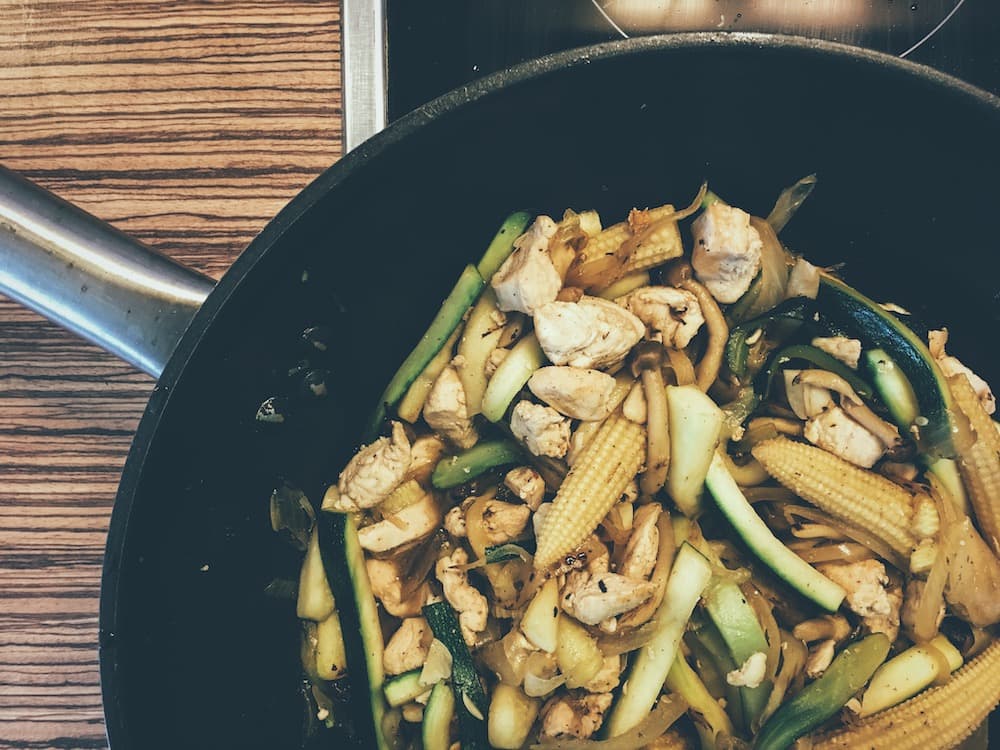 Shimeji Mushroom Stir Fry With Chicken & Zucchini
If you will follow the recipe you will notice I have used baby corns they would be great in this recipe but I have used pickled variant which wasn't that good, using frozen or fresh baby corns would be much better choice.
Overall I must say that shimeji mushroom are really great addition to paleo diet and I will surely use them in other stir fries.