Braised Beef With Red Peppers And Tomato Paste | Braised Beef Flank Steak
Usually my recipes are quick but today I will show you my favorite recipe where I cook beef slowly, it is worth trying because beef will release much different and deeper flavors.
I have decided to show you fastest method of how you can braise beef and it is making it in the pan or in the pot but you can easily substitute it for other braising methods like cooking it in the oven o in the slow cooker.
Cooking times for braised beef:
Braising in the pan/pot = about 45 minutes for small chunks or up to 2 hours for big chunks of beef
Braising in the oven = bake at 325°F/160°C for about 1 hour 30 minutes for small chunks or up to 4 hours for big chunks of beef
Slow cooker = 4-8 hours on low depends on size of meat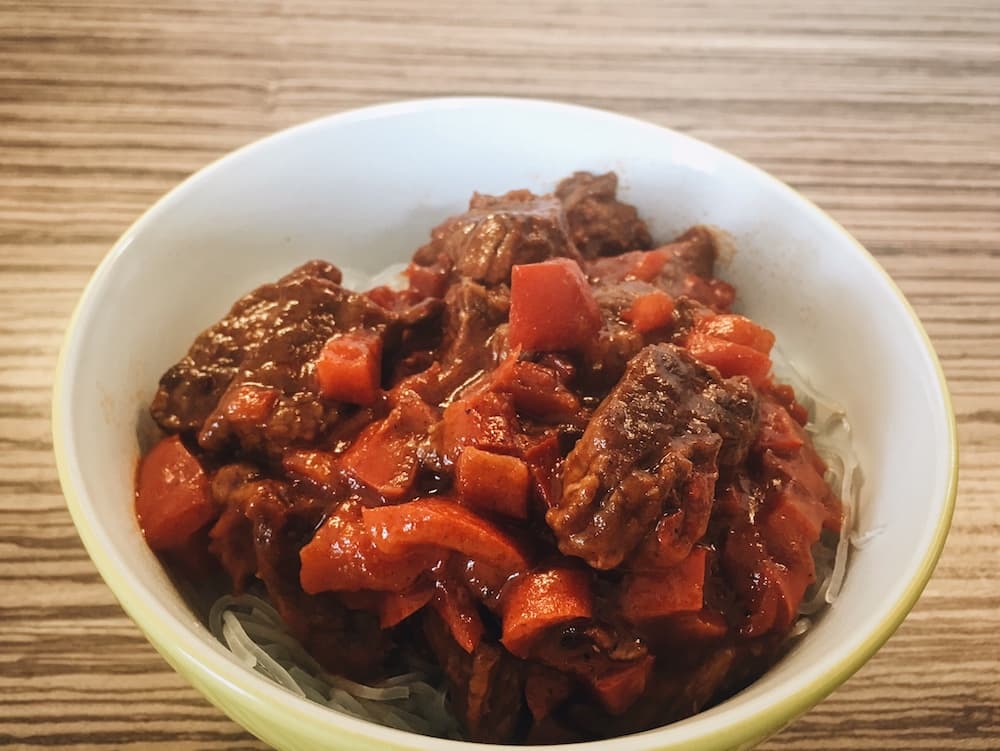 Braised Beef With Red Peppers And Tomato Paste
Sauce in this recipe is made from tomato paste and red bell peppers combined together with sweet paprika and cayenne pepper which adds little bit of heat to the meal.
There is one trick for thickening the sauce without using flour and it is to just reduce the juices for 15 minutes which will greatly intensify the flavors and make the sauce much more thick.
As for the meat choice I have used flank steak which is one more delicate cuts but if you will use some tougher cuts like chuck, shoulder, short rib, shank and other increase cooking time to up to 2 hours.
Don' stress much about cooking times just make sure you are tasting the meat so you will know how well it is cooked, it will be tough from beginning but with increasing cooking time it will be more and more tender.