Scrambled Eggs With Carrot And Celery | Unusual And Healthy Scrambled Eggs Recipe
Celery and carrot scrambled eggs pretty unusual combination right? I have never made celery and carrot scrambled eggs before but I like to look for new unusual combinations when cooking eggs and this combination was very delicious.
Celery stalks and carrots are great combination, I know that together with meat but it also worked with eggs. Its great idea to dice celery and carrots into very small pieces because it will get soft quickly.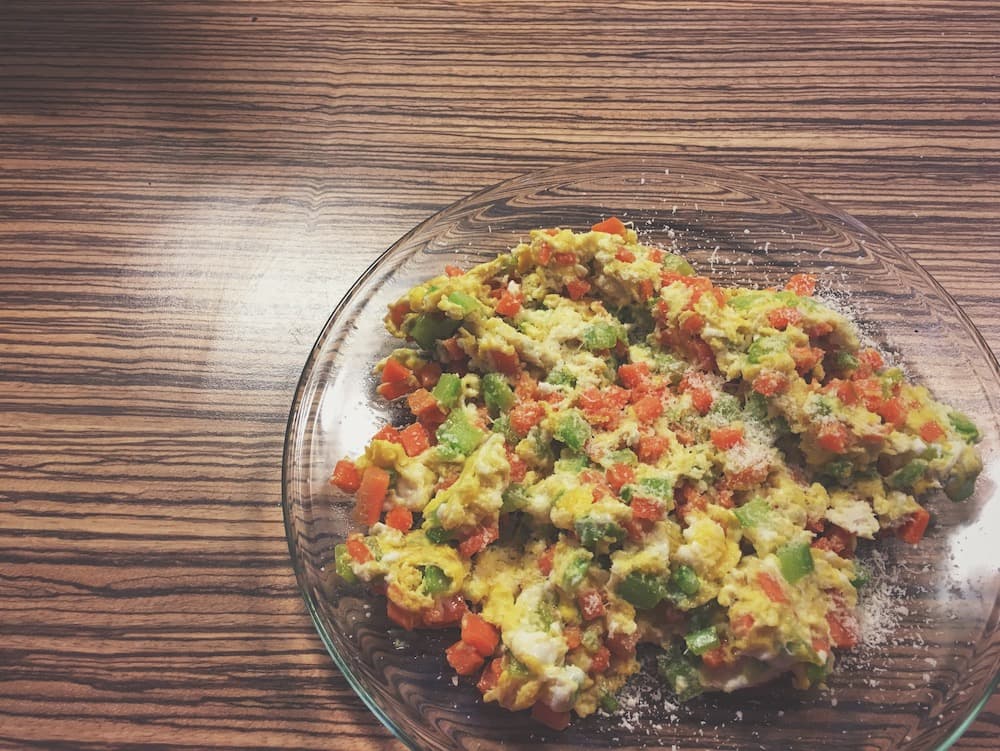 Eggs with carrot and celery
Also don't forget that celery stalks and carrots are super healthy! And together with free range eggs they make very delicious and breakfast full of micro-nutrients.