Duck Breast With Green Beans | Crispy Oven Roasted Duck Breast With Simple Butter Green Beans
Duck breast has a lot of fat so make sure your meal doesn't have any extra carbohydrates. I have done my crispy duck breast with green beans but you can also use cabbage, cauliflower puree or wild mushrooms to keep carbohydrate content low.
Special tip for Paleo/Keto lowers - store duck fat in the fridge and use it in vegetable purees or just fry veggies in it.
I don't eat duck often but when I do I always follow this recipe. When you are cooking duck breast you don't need to add any extra fat, just place duck breast skin side down into cold pan and turn on the heat. When skin gets crispy just sear it quickly from other site, turn it back skin side down and put it in the oven for 6-8 minutes.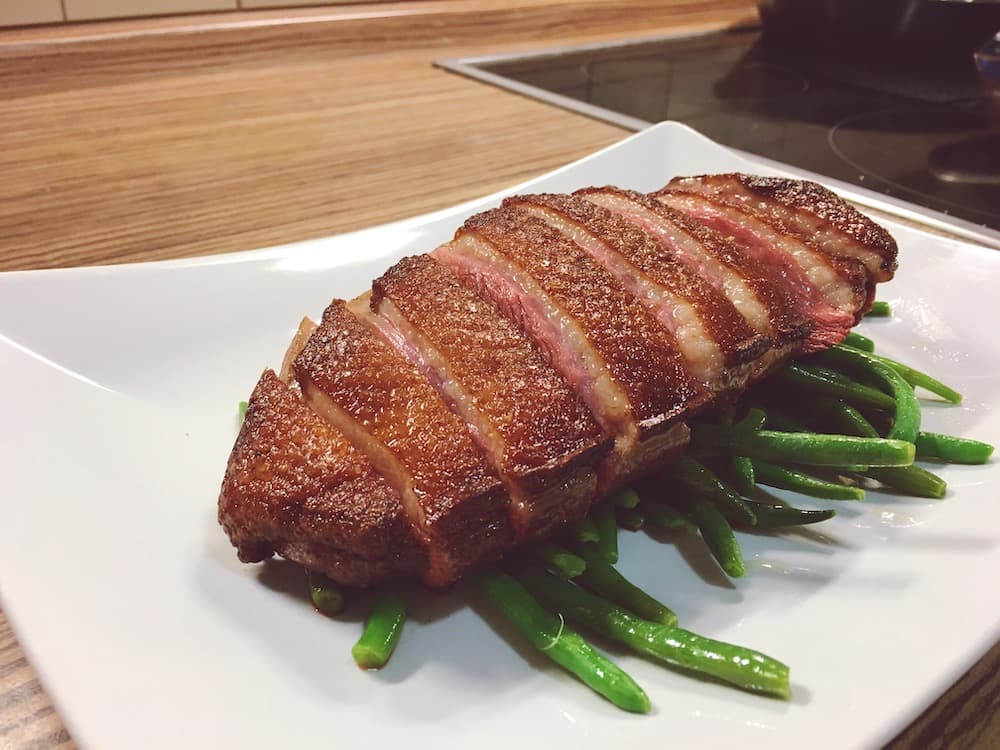 Duck Breast With Green Beans
Why to make duck breast in the oven?
I have saw that technique in Gordon Ramsay's duck breast recipe and it quickly became my favorite recipe. Duck breast made in the oven is always cooked perfectly and has crispy skin. If you have never had crispy duck breast before I recommend you to try it!
Duck breast goes well with green beans. I have used frozen green beans and added little bit of butter to them but if you don't want to add any extra fat you can make green beans with fresh garlic. Also feel free to use fresh green beans.