Healthy Gingerbread | Paleo Friendly, Low Sugar And Also Gluten-Free Very Healthy Gingerbread
Very best healthy christmas treat that you can make very easily made from only natural ingredients. You can make all sort of shapes from just circles to gingerbread man itself. Oh and don't brake his leg as I did in video :-).
How to make gingerbread that is paleo friendly and without bad sugar?
Paleo baking is very easy if you know how to combine ingredients. I have combined almond flour together with only just little bit of honey (so recipe has no sugar in it) and I was able to make these healthy gingerbread cookies. As I said recipe has no sugar but also is gluten and dairy free. More almond flour recipes will come soon to my channel.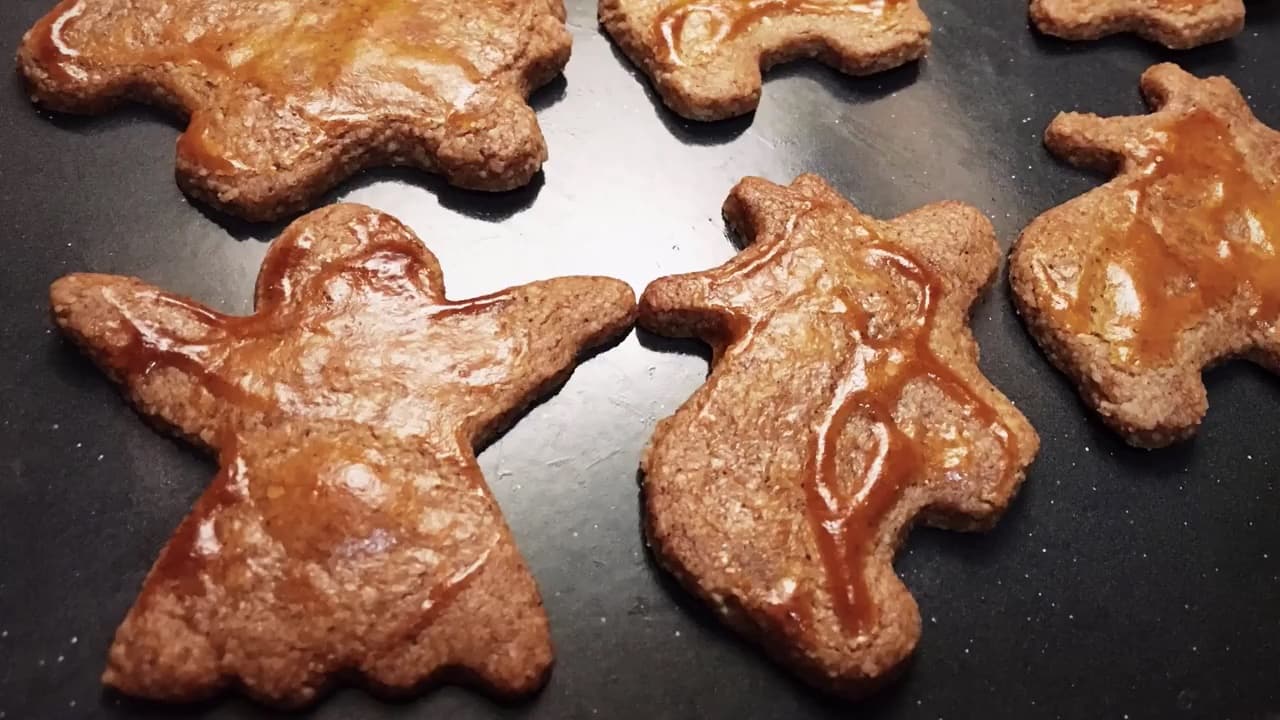 Paleo gingerbread
If you are looking for more healthy cookies check out my channel, I have added some great christmas treat videos.
I believe that you can have healthy christmas with my paleo gingerbread and another christmas cookies from my channel.
So how to make healthy gingerbread?
I hope you like my health christmas treat recipes :-)!