Easy Green Plantain Recipe | Plantain Chili Fries | Healthy Fries Variation
There are some very easy and tasty green plantain recipes and one of them is plantain fries. When I bought them for first time, I was wondering how to cook green plantain. I knew that its savory food even though it looks like banana. Cooking plantain for first time didn't end well and I ended up with messed up meal but few tries later I have discovered that very great pan fried green plantain french fries.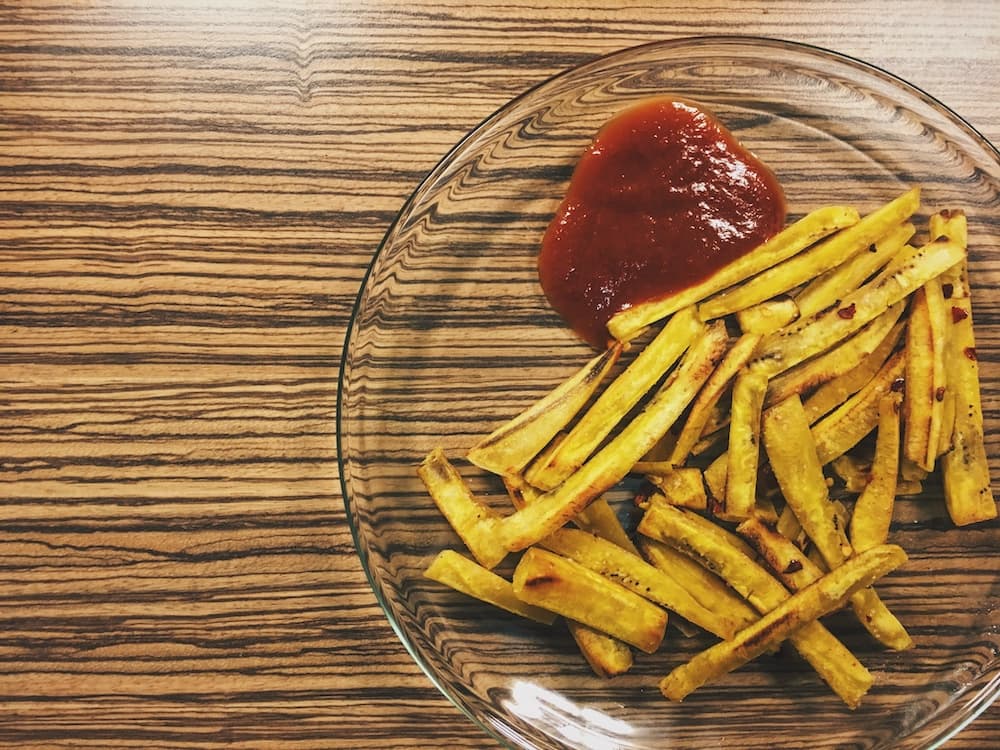 Green plantain
I love plantain prepared as chili fries using dried chili flakes. These plantain fries goes well together with ketchup, beef steak or sunny side up egg. It is also healthy fries variation because plantain has very low glycemic index and is full of micro nutrients. Plantain suits well to slow carb diet.