Canned Sardines In Tomato Sauce | Easy Way To Make Canned Sardines Delicious
Canned Sardines In Tomato Sauce | Easy Way To Make Canned Sardines Delicious
I personally don't like eating sardines right from can, everytime there is too much oil and also it isn't very tasteful food. I had to figured out how to make sardines in olive oil delicious.
I have found out this yummy canned sardines recipe with tomato, scallion, tomato sauce and garlic powder. It is also possible to buy sardines and other fish in tomate sauce but I prefer to use sardines in olive oil and make tomato sauce on my own.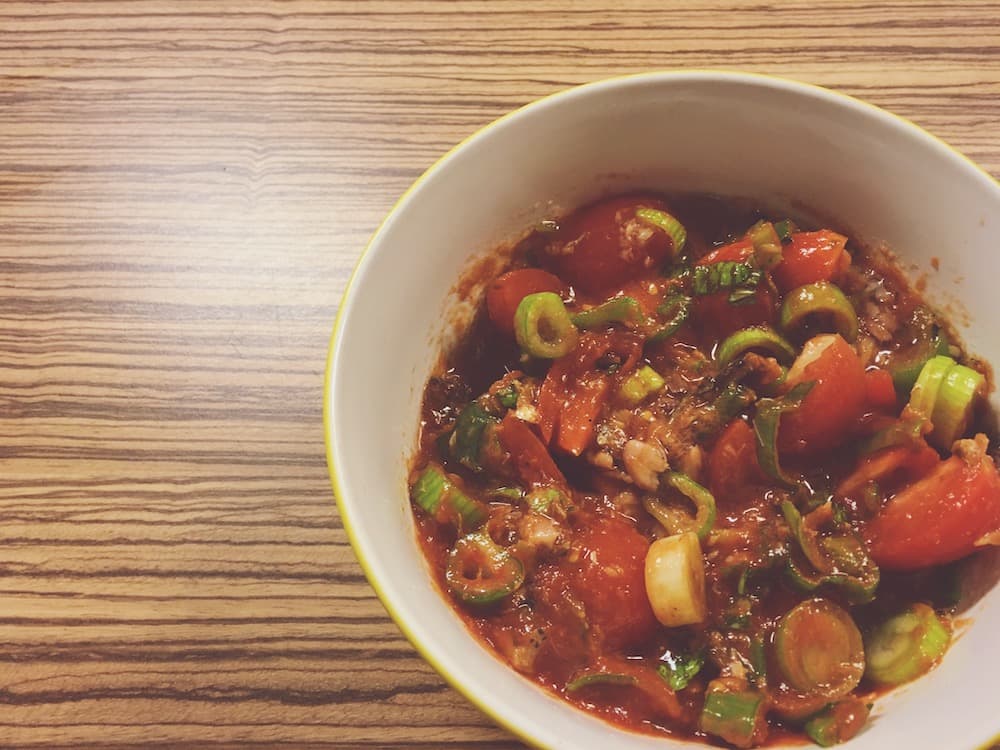 Canned Sardines In Tomato Sauce
These sardines in tomato sauce were delicious and I will definitely try this sauce in another fish recipe.
Also if you are on low carb and/or paleo diet like me this tomato sardines recipe is very great because is full of healthy fat and high quality protein. Also there is never enough omega 3.